Your college email account can also be accessed from outside college. The procedure for this is as follows:
Students use Office365 for email and this is accessed as follows:
Enter longroad.email in your web browser's Address Bar and click Go or press enter.
A Web page will open which will contain the following login box: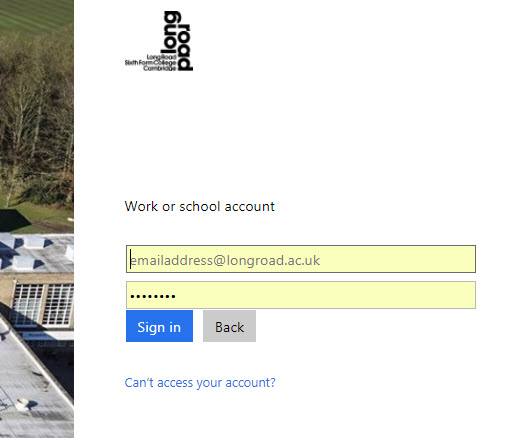 In the username box you must enter your full email address including the @longroad.ac.uk part
In the Password box, enter the same password that you use to log on to college PCs or Moodle.
Do not tick any box that offers to remember your password.
Click OK and the Outlook Web Access page should appear.