Android phones and Android tablets require some special configuration when connecting to the _LRSFC_WIFI wireless network.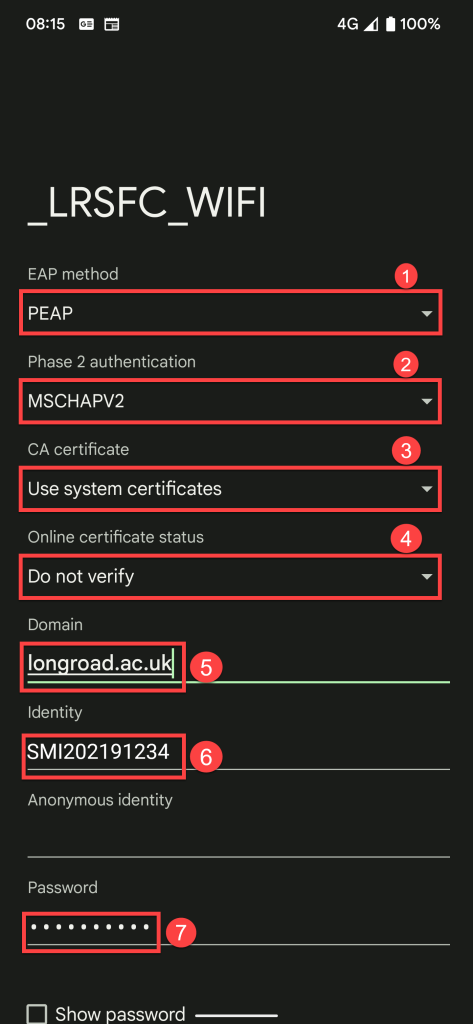 From the "EAP method" dropdown choose "PEAP".
From the "Phase-2 authentication" dropdown choose "MSCHAPV2".
From the "CA certificate" dropdown choose "Use system certificates".
From the "Online certificate status" dropdown choose "Do not verify".
In the "Domain" box enter longroad.ac.uk.
Enter your college username in the "Identity" box.
Enter your college password in the "Password" box.
If prompted for an "Anonymous identity", leave this box blank.
Tap or click "Connect".
You're now connected!
On Samsung devices some of these settings may be hidden behind an "Advanced" button.
If you have trouble getting your device connected to the college WiFi, please bring your device in to the IT Services office and IT Services will be able to assist you.